Srinath Fine Arts is one of India's leading printing houses. Based at Sivakasi, Tamilnadu, India
Srinath Fine Arts is committed to producing the best offset printing, with a wide range of finishing services. Fully automated, with state-of-the-art equipment at each step, at Srinath Fine Arts every job becomes a work of art. Efficiently. Skillfully. Cost-effectively.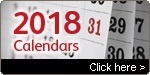 Why Srinath?
For the past 20 years, our customers have choosen us for our
Quality
High Tech Facilities
Personal Service
Competitive Price
Accessibility
Reliability
Quick Turnaround
Creativity
Variety
Excellence
Experience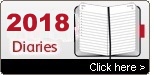 Our Vision

Quality, research, competetive pricing and "delighting" our customers will bring increased growth. Dedicated, knowledgeable employees and the use of state-of-the-art equipment will increase productivity. Combine the above with smart business practices, business unit development and aggressively seeking new markets will create profitability and growth.

We specialize in many printing and graphic design areas and continue to explore new markets to bring success for our clients and our business philosophy.

Our business approach is simple: to provide our customers with quality work for the lowest cost at the time specified

And with this comes an ever-growing list of satisfied customers.

We can help you to do the job... We can do part of the job... We can do the whole job...You decide... We are here to please you...

We Provide Quality Printing at Competitive rates.You imagine it, We Design it...Print It...And Deliver It...We can do It all.
In our printing rooms, each job is treated individually with respect to its own character. With a top of the line printing technology combined with our legendary skills, we deliver printing to meet your expectations and your deadlines most accurately.
By placing responsibility for everything in our hands the client can be assured of a uniform quality and appearance in all aspects of their advertising and promotion campaign. This is essential for reasons of corporate identity. Importantly, it also permits Srinath Fine Arts to offer the very lowest prices consistent with quality products and service.
Please send us an email message describing your requirements and we will send you pricing information tailored to your specific request.
Alternatively you can contact Mr. J. Saravanan at +91-4562-275520, +91 94437 43305 for your business requirements
We believe that we offer the very best price / quality / service. So that you get better value for money.
Our Product Lines
We can produce just about anything that is necessary to accomplish the objectives of our client.
Ice Cream Boxes / Cones / Cups / Lids
Notebook lables
Calendar
Stationery
Wedding Cards
Post cards
Brochures
Posters
Business Cards
Wallpapers
News Letters
Custom Business Services